ADVANTAGE TRAVEL
of CNY, Inc.
3208 W. Genesee Street, Suite D
Syracuse, NY 13219
Hours 9am-4pm


Corporate Travel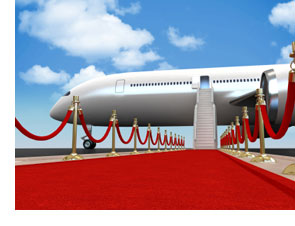 Advantage Travel's Corporate Travel Department is dedicated to meeting the demands of business travelers. Our highly qualified agents provide the highest standard of service to maximize traveler comfort and corporate convenience.
We Provide A Full Range Of Services
A multilingual staff with global experience
Instant access to reservation information from your laptop or phone – any time, anywhere
Hotel and car reservations – global service and specially negotiated rates
Rail travel – fares, schedules and tickets
Meeting planning – from site selection to reconciliation
VIP services – limousine, restaurant, theatre and special event reservations
We Are Always Available
Our toll-free number provides access to a corporate agent during business hours.
After hours, a Customer Service line is available from the US and 50 countries with access through a local number.
If you have an emergency, Advantage Travel staff answer a dedicated 24/7 number.
We Provide Account Management And Cost Control
Airfare quality assurance – the most convenient schedules at cost-effective fares
Specially negotiated international airline contracts – travel savings worldwide
Client profiles – assurance that travel needs are consistently met
Detailed invoicing – precise information for expense reports and accounting departments
Customized reports – cost management through reports designed to your specifications
Periodic reviews – data analysis for supplier negotiations and evaluation of how we manage your needs
Let Our Experience Work For You
Corporate services begin with a conversation to discuss your needs and expectations. The end result is travel arrangements tailor-made for you.
Call us at 315-471-2222 or 1-800-788-1980 Monday through Friday, 9-4 Eastern time or email Sarah Thompson (sthompson@advantagecny.com) .